You've dreamt of becoming a registered dietitian for YEARS.
You can't wait to use this nutrition credential to change lives, help people, and have a purposeful and fulfilling career.
It's all you have been working towards in these past few years. The studying to keep your grades up. The extracurriculars to build your resume. Your volunteer and work experiences to prepare you for the demands of an internship. You've done it all. You're SO CLOSE.
Only one thing stands in your way...
Getting into a highly competitive dietetic internship. Just because you put all of this hard work, money, and time into your dream career does not mean it will be handed to you. The match rate has averaged 50% nationwide. Yikes.
That's where we come in.
We guide you through the process of getting a dietetic internship. We are hand-in-hand teaching you the strategies you need to know to make all of your efforts worth it, so that you can go on to start a career you'll love.
How? With a recipe that has worked for thousands that have come before you, created by the nation's expert in getting matched, Jenny Westerkamp. Jenny and her team of coaches give you the roadmap, personalized advice, and an application makeover that will bring you one step closer to becoming a dietitian.
And if you don't get matched?
You'll be forced to delay your dream career and apply again. Or, you might get discouraged and give up on your dream career all together. (Sadly, we've seen that happen.) That's why it is important to give this application your all and use every resource available to you, including the help of an expert. Because isn't your dream career worth it?

"You helped me get straight to the point and accentuate my strengths fluidly and often. The tips and tricks you gave, while still encouraging me to keep my application "me," are what has led to this moment!I can't thank you enough. Your services, and those of AAI as a whole, have been recommended by me a million times over!"
Maria Dellanina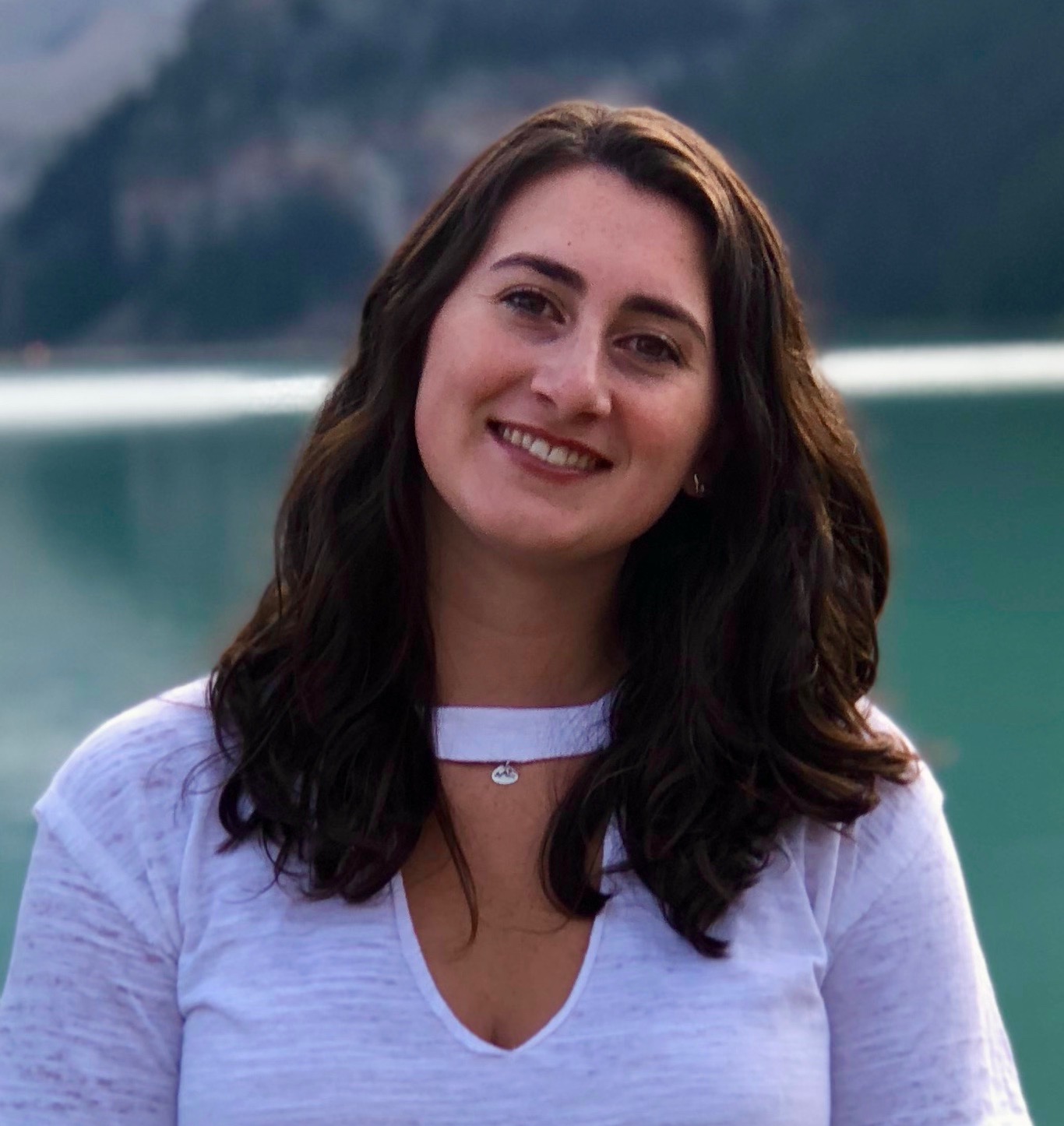 "AAI was worth the investment to me, because I had worked so hard as an undergrad and wanted to make sure that on Match Day I knew I did everything I could to get matched and that meant investing in a service that would help me achieve my goals."
Kristen Matthews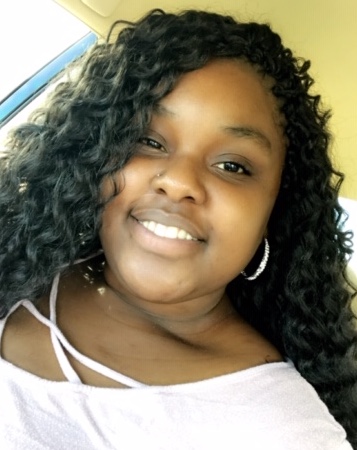 "I enjoyed that Jenny was always on standby every time I reached out to her. She got back to me in a timely matter. She was very supportive on this journey of getting an internship."
Shakira Garvin

"Katie helped me feel confident throughout the entire process. She completely overhauled my personal statement and after many drafts and reviews I was very proud of it. I highly recommend working with Katie as she was instrumental in me matching to my first choice internship!"
Caitlin Weis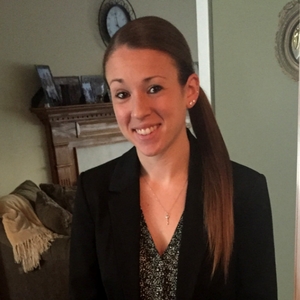 "I felt so much more confident in my application, especially my resume and personal statement, because of all of the valuable help and advice I received. I was very fortunate to be one of only six applicants who matched with Sodexo Dietetic Internships (Philadelphia Campus) which was my top choice."
Jamie Miller
Why work with All Access Dietetics?
96% coaching client match rate in 2018-2019 season

Over 1,200 coaching clients MATCHED since 2013

Founder and two coaches have been on DI Selection Committees

Over 15,000 future dietitians have used our free resources since 2009

36 years of combined DI application coaching experience among team

Clients matched to hundreds of different programs across the country
What's included in Get Matched Coaching?
With Get Matched Coaching, you'll get the following coaching services:
GET MATCHED COURSE
You'll get access to the 17-module, self-guided course that contains all the strategies and tools that have worked for over 10 years. View curriculum here.
GAME PLAN CALL
During this 30-minute call, your coach will learn about your journey so far, identify areas of concern, discuss program choices and strategy, develop a timeline, and define the coaching relationship based on your preferences.
GPA CHECK
Your coach will double-check your GPA calculations, including true overall, DPD, DPD Professional, and DPD Science, using your transcripts.
PERSONAL STATEMENT CALL
During this 45-minute call, you will create the first outline of your personal statement together. This ensures you waste no time trying to figure it out on your own!
PERSONAL STATEMENT MAKEOVER
Your coach will help you refine and edit and your personal statement over 3 rounds of revision via email, so that you have a personal statement you are extremely proud of!
RESUME MAKEOVER
Your coach will suggest content, visual, and grammar changes to make sure your resume highlights the right things, is visually appealing, and matches what DI directors are looking for. There are 2 rounds of revision completed via email.
PROGRAM CHOICE ASSESSMENT

Via email, you will discuss your preferences with your coach and they will assess if these are the best choices for you as well as suggest new programs that you would be competitive for.
DIRECTOR COMMUNICATION PLAN
Via email, you will discuss your strategy for communicating with directors, and your coach will review emails that you send and give you advice before calls, visits, or open houses, so that you make a great impression on EVERY interaction.
REFERENCES ASSESSMENT
Via email, you will discuss your references strategy and your coach will brainstorm how to best prepare your references to ensure they complete "above-and-beyond" references.
CHECK-IN CALL
During this 30-minute call, your coach will review the status of any ongoing application components. This call varies depending in topics depending on where you are at, but may include DICAS questions, reference questions, or other concerns.
DICAS REVIEW
You're almost there! After completing your DICAS application using our Get Matched Course, you'll submit your login information to your coach and they will check your application for completion and grammar. They will provide changes in a separate document.
INTERVIEW PREP CALL
Once the interviews start rolling in, you'll set up a 45-minute call with your coach to discuss our proven strategy for answering any question that comes your way. You'll brainstorm strong questions to ask interviewers, and review answer strategies specific to you.
WEEKLY CHECK-INS VIA PHONE (15 MINUTES) OR EMAIL
There is no question too small for your coach! Schedule a weekly check-in call (15 minutes) or email them questions or concerns as they inevitably come up during this process. Or simply check in for some instant encouragement when you are feeling stressed!
How to get started:
Schedule an Intro Call with our Coaching Coordinator to discuss your background, so that we can ensure that you will benefit from coaching. (optional)
After the call, you will sign up for the payment plan that works best for you.
Once your FIRST payment is complete, you'll be able to get started and receive the New Client Form.
Within 1 business day of submitting the form, you will be matched to your coach and receive access to all client resources, including the Get Matched Course.
When ready to start coaching, you will schedule your Game Plan Call to plan your overall DI application strategy with your coach.
From here, you'll create a timeline and then complete the coaching services at a pace that is strategic, stress-reducing, and realistic for you.
Our promise to you...
During the Intro Call, we ensure you have what it takes to get matched. If we feel that we cannot help you get matched, we will let you know and advise you on what to do before applying.
When should you start?
Anytime! Our clients have started as much as a year and as little as 3 weeks before the deadline. We can work at a variety of paces depending on our clients' needs and make sure all services are completed. The payment plans are not the length of the program. They just reflect the payment schedule.

Frequently Asked Questions
How do payment plans work?
You complete the first payment by completing the checkout process. Depending on your payment plan, your credit card will be charged automatically each month for however many months the payment plan is.
Do my coaching services expire?
Coaching services must be used in one application round. Services do not roll over to future application rounds. If you sign up, but then decide to wait months (or years) to apply, and haven't started coaching services yet, you can start them at a later date.
When should I start coaching?
As soon as you'd like! We suggest starting at least two months before the deadline, but we've had clients start as early as a year before the deadline!
Can I request a specific coach?
Yes, you can request a coach to work with. We will also match you with a coach based on the information you provide in the new client form. You can meet the coaches on the ABOUT page.
Do I need to have drafts of my statement or resume done before starting?
The great thing about our coaching is that you don't need to have drafts done before you start. You can use the Get Matched Course and the coaching calls to help get you started before any drafts are completed.
Can I work with Jenny?
Founder Jenny Westerkamp takes a small number of clients each application season and provides an all-inclusive unlimited coaching experience. She will work with you until you get matched, even if it takes years! (Although this is highly unlikely!) You will receive unlimited coaching calls and unlimited reviews of all application materials. The cost is $4,999. If interested, email Jenny directly at
[email protected]
Note that spots fill up quickly for each application and she ensures she does not over-book, so she can devote as much time as necessary to each client.
How long do I have access to the course?
You will receive access immediately after purchasing. Access to course will be removed after receiving a match to a dietetic internship.
Interested, but have more questions?
Email us at [email protected] or schedule an intro call, and we can discuss how Get Matched Coaching will help you create the application of your dreams so that you can have the career of your dreams!
P.S. If this doesn't quite fit your budget or you think you can do this on your own with the right resources, then an All Access Dietetics Membership is for you!